Janice Hawke & Patti Loach
What do Gilda Radner, Madeline Kahn and Carol Burnett have in common?
In their new show, "Some Women", singer Janice Hawke and pianist Patti Loach lovingly – and in some cases hilariously – reprise songs that were sung or written by Gilda, Madeline, Carol and a handful of other women who lived and worked in the worlds of Musical Theatre, contemporary cabaret, television, jazz, the Great American Songbook and Pop Music.
---
Upcoming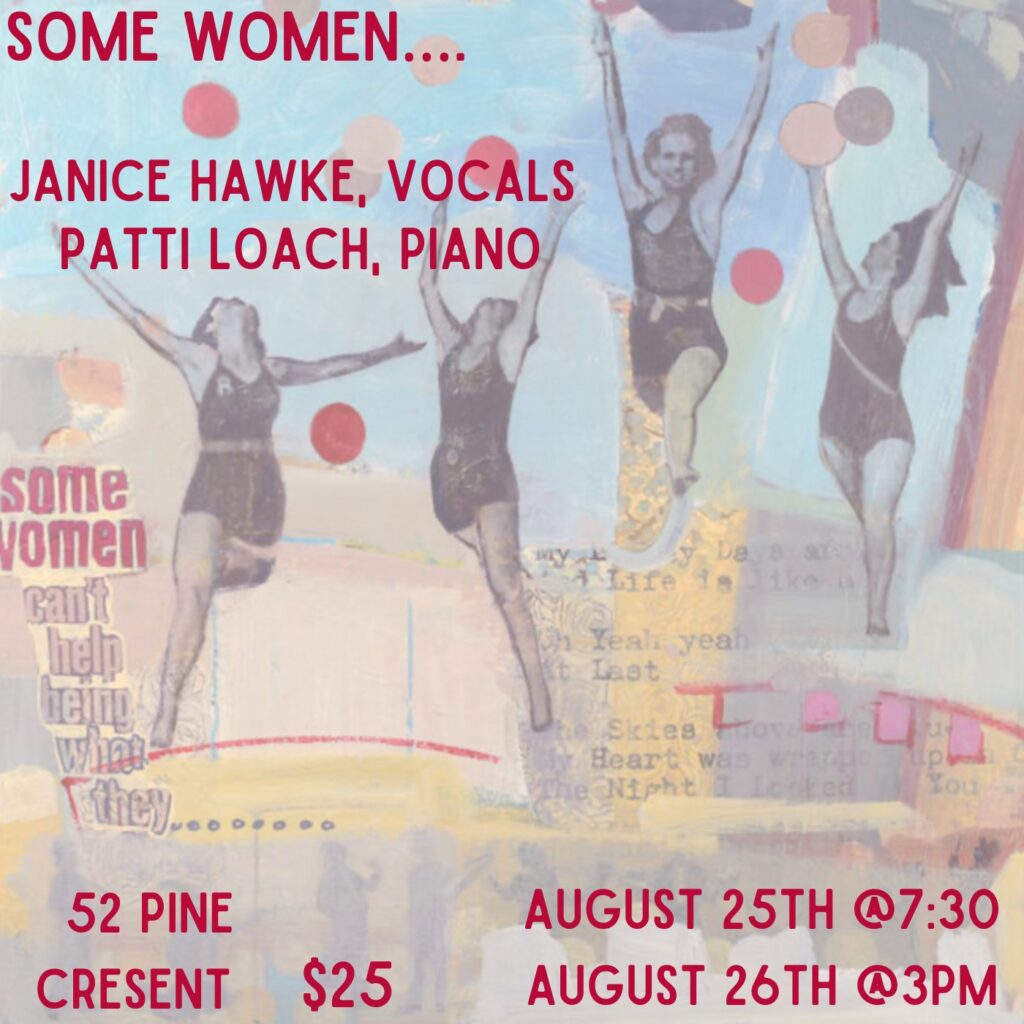 September 6, 2023 @ 12:00pm, at Music in the Atrium, Princess Margaret Cancer Treatment Centre, Toronto
Details t.ba. Music in the Atrium is now a 27-year tradition. We're honoured to be invited to be a part of this series.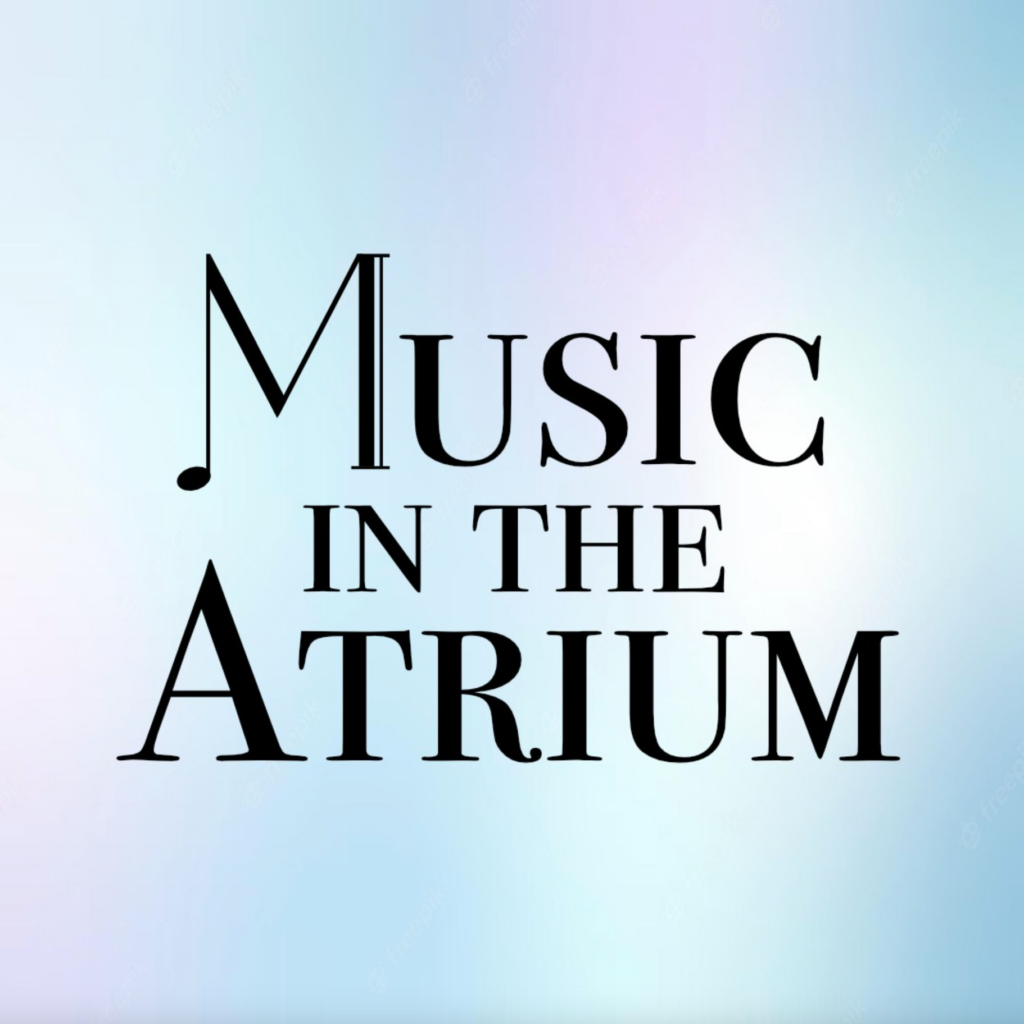 ---
What do audience members have to say about the show?
"As an admirer and supporter of strong women… Patti and Janice rocked. I also love Cole Porter and Rodgers and Hammerstein so there's that, too. These two warrior women not only put a whole lot of energy into this show, they did a ton of really interesting research. It was fascinating, and grabbed you right from the get go." Richard Harrop, Toronto
---
"While the themes and the musical selections pay homage to many iconic women in show business – think Carol Burnett & Gilda Radner – the show certainly appeals equally to both women and men. The variety of musical selections from jazz standards to musical theatre were masterfully performed by Janice and Patti. The dialogue that wove together the various songs was both informative and delivered with healthy doses of humour and wit that reminded me of the play 'Two Pianos – Four Hands.'" Rob Mee, Toronto
---
"Lethal duo. Beauty. Brains. A lifetime of expertise. And wit to spare. Patti Loach, pianist, plays in all gears! Janice Hawke possesses vocal dexterity and a voice that you want to keep hearing. Brava! Three encores. Two standing ovations." Lynn McDonald, presenter, "Lynn McDonald Presents" concert series, Port Perry.
---
"Not quite knowing what to expect, I was so delighted with the incredible performance by these two very talented and funny women. Patti Loach with her powerful delivery on the Grand Piano and the warm and engaging voice of Janice Hawke made for a very special evening for everyone, including all the men in the audience. I hope more people will be able to enjoy their talent in the future. Thank you Lynn for working so hard, bringing high calibre music to little Port Perry." Christel Muirhead, Port Perry
---
"Patti and Janice … should definitely take the show on the road. There is a feast of entertainment there. Their musical talents are superior, timing is superlative, humour is divine…" Jon Baird, Uxbridge
---
"What a great evening of music, stories, joy and superb entertainment! You and Janice make a sensational partnership with your incredible talents, wits and show-womanship! I loved your array of songs which were mostly unknown to me, but poignant, dramatic and meaningful. I think you should take your talents on the road." Sharon Kemp, Bobcaygeon.
---
"I learned so much from Janice and Patti in the Some Women 90 minute show. There is always a great deal to learn from music. Learning about Gilda, Carol, Madeline and so many others was fun and so cool! I looked for recordings of many of the pieces performed that evening as soon as I arrived home and found them on YouTube. It was so much fun to listen to them and compare them with the evening's performance. Janice and Patti brought them to life and outpaced the renditions I found online. Thank-you for your amazingly executed performances imbued with your singular talent and flair. I really enjoyed the evening. Cheers, Laura Vaillancourt, Executive Director, Ontario Philharmonic.
---
"I loved this show. Janice Hawke and Patti Loach engaged the audience from start to finish… fantastic repertoire choices… each and every song delivered with impeccable style. What an enormous musical feast for the audience! Lynn, thank you for continuing to bring top notch musicians to the Port Perry area." Laural Griffen, Port Perry.
---
"Such an enjoyable evening! I easily lost track of the time listening to the delightful voice of Janice Hawke and the richness of Patti Loach on piano. A true partnership and a must see." Karen Hall, Port Perry
---
Previously
Saturday June 10th, 2023 in Port Perry, Ontario.
On Saturday June 10th, Janice and Patti were excited to be a part of the "Lynn McDonald Presents" concert series at The Church of the Ascension, 266 North Street, Port Perry. Featuring special guest, Brad Thompson (bass and cajon).

Presenter: Lynn McDonald at lynn@lynnmcdonaldjazz.com.
Friday and Saturday February 24th and 25th, 2023 at Jazz in the Kitchen, Toronto
In February, Some Women premiered at Jazz in the Kitchen, Toronto, with special guests John Loach (flugel/trumpet) and Brad Thompson (cajon/bass), as well as featuring an appearance by Toronto composer, pianist, director, teacher and all 'round bon vivant, Kieren MacMillan. (Sold out.)