Jean and Patti's shows: #1. LOVE AND LIFE (premiered October 2005, Norfolk)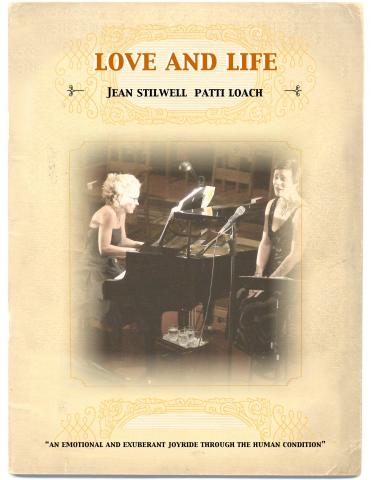 photo by Peter Martyn

You need three things to make a cabaret. You need an audience. You need a pianist. And you need a singer.


In the summer of 1840, a love stricken Robert Schumann wrote a cycle of eight songs for young Clara Wieck, the woman he would marry later that year. The song cycle "Frauenliebe und Leben" - "A Woman's Love and Life" – describes the arc of a relationship: seminal moments in a woman's life that include meeting a man, infatuation, falling in love, marriage and loss.
Jean and Patti open their show - LOVE AND LIFE - with three short songs from Frauenliebe und Leben that demonstrate a remarkable, equal partnership: the full beauty of Ms Stilwell's voice and the sensitivity of Ms Loach's approach to the piano.
From there, the programme is an emotional and exuberant joyride through the "human condition", and it quickly becomes very apparent that the "human condition" hasn't changed a whole lot from Schumann's time to the present.
Jean and Patti perform songs that run the gamut of emotions from comic (Taylor the Latte Boy), to romantic (How I Love You), to tragic (I Had Myself a True Love); from regret (Last Night When We Were Young) to downright silly (The Last Song).
They finish the evening on a hopeful note, performing in German and English the song that launched Marlene Dietrich's career, Falling in Love Again.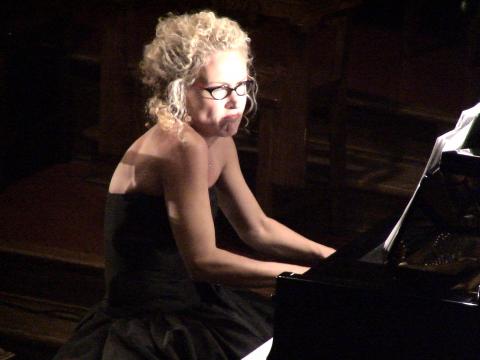 The songs have been chosen from sources as varied as the American Songbook, Musical Theatre and today's caffeinated New York City cabaret scene. In fact, the show features five songs by an exciting young American songwriting team, Marcy Heisler and Zina Goldrich, a.k.a. "Marcy and Zina". Ms Stilwell's fans are more than familiar with her ability to act as well as sing, and when she opens up with her opera chops in full cheeky throttle in the song "Apathetic Man", there are audible gasps from your audience.
Later in the programme, Stilwell reveals herself to be a fine dramatic actor singing in German Kurt Weill's bitter "Farewell Letter".
The show has been carefully researched and without their even realizing it, audiences leave the theatre knowing a little more about the history of Cabaret and Kabarett; the influence on American music of the exodus of Jewish writers from Nazi Germany; and, most importantly, the realization that the emotions Schumann described one hundred and sixty years ago are emotions that are timeless.
Jean and Patti deliver an evening of polished performances but, more than that, it is clear that they love the songs they've chosen to share. It is clear, also, that they love bling, fancy frocks, and a good belly laugh.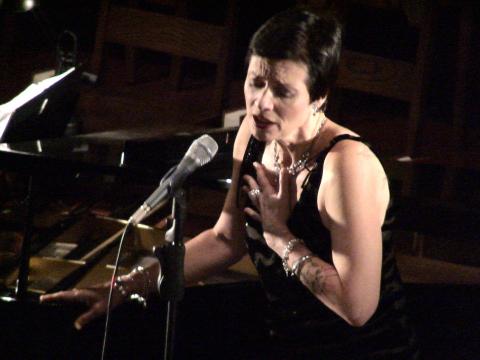 photo by Peter Martyn

Theatre-goers leave a Jean and Patti performance, knowing that they've shared an evening of beautiful music-making with two talented women who live to love, love to live, and who aren't afraid to laugh a little along the way.
Duration 70 minutes, intermission optional.