Jean and Patti's shows: #4. HERE'S TO YOU (premiered October 2010, France)
Using stories about the Canadian, French and American composers whose music they perform in this show, as well as personal anecdotes from Jean's life as a diva, Jean and Patti once again explore some of the most beloved songs from cabaret rooms, classical recital halls and operetta stages.
This is a show for anyone who has ever smiled nostalgically at the lyrics of Johnny Mercer's "Moon River", hummed along with Edith Piaf's "La Vie En Rose" or gasped at the risque innuendos in Kurt Weill's "Saga of Jenny".
The show has been carefully researched and without their even realizing it, audiences leave the theatre knowing a little more about the history of the lyricists and composers of these beautiful songs, as well as about the performers themselves.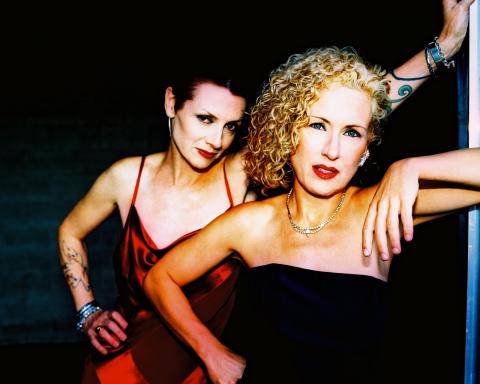 Jean and Patti deliver an evening of polished performances and it is clear that they love the songs they chosen to share.
Duration 70 minutes, intermission optional.
sample programme