Jean Stilwell Bio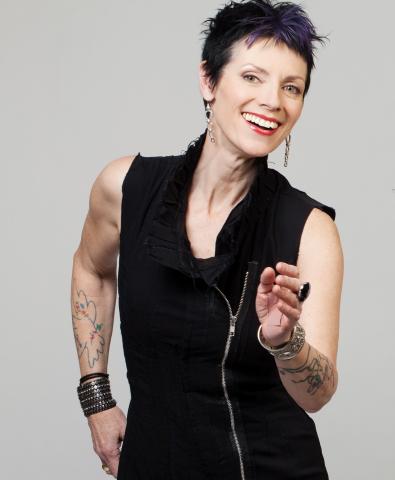 Jean Stilwell is famous for twenty-five blisteringly sexy Carmens in Canada, the US, Britain and Japan.
Always her own woman, Jean did not follow a conventional path to the worlds of opera, concerts, art song recitals and cabaret. She was awarded grants and scholarships* that allowed her to customize her own education, as befitted the daughter of two musicians from whom she had already learned a great deal.
Jean's art is the direct result of her innate musicality. A career that began in church and professional choirs and operetta quickly evolved into a career in opera that included performances around the world.
Early in her career, Jean spent three seasons at the Stratford Festival performing in Gilbert and Sullivan productions. Availing herself of drama and movement classes there helped her to realize the importance of becoming not only a good singer, but a good actor. Words and music became equally important to her when telling a story, and she used those storytelling skills to great effect on opera and concert stages, as well as in five cabaret shows with pianist-writer Patti Loach: "Love and Life", "Carmen UnZipped", "Here's To You", "Not Exactly Paris", and "What Was I Saying?".
Musicians who worked with Jean speak with enormous respect for her talent as well as with an appreciation for her terrific laugh.
Jean is the co-host on Toronto's The New Classical 96.3fm morning show.
Recordings
Berio Folksongs—CBC Records 1994

Harry Somers/Celebration "Five Songs for Dark Voice", The Esprit Orchestra — CBC 2000

Les Chemin de l'Amour with Robert Kortgaard, Pianist and Ensemble—CBC 2000

Millenium New Year's 2000 Opera Gala recorded live at Roy Thomson Hall—CBC Records 2001

Harry Somers: Songs From The Heart of Somers (2 CDs) with John Hess, Pianist—CMC 2003

Louis Spohr: Sechs Lieder with The Amici Ensemble — CBC Records 2003

German Cabaret Songs with Robert Kortgaard, Pianist and Ensemble — CBC Records 2003

Carmen UnZipped, with Patti Loach, Pianist, 2006
"You touched us, each one of us, with depth of sorrow, humour, hope and despair, riveting and heartrending. I will never, ever forget the magic of your evening. Never!!!" Veronica Tennant
Additional links:
*Jean was the grateful recipient of scholarships and grants from the following arts organizations:
The Toronto Mendelssohn Choir
The Women's Art Association
The Chalmer's Foundation
Two grants from the Canada Council
Three Scholarships from the Banff School of Fine Arts